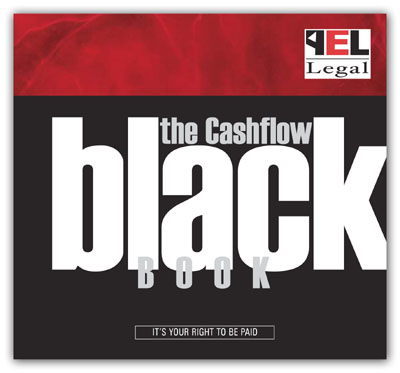 AEL Legal Black Book
Discover the power of the AEL Legal Black Book
The AEL Legal Black Book introduces the concept of a third party to address slow paying accounts before they turn into bad debts. It is best used for overdue accounts between 45-90 days.
It's a credit management tool that's guaranteed by AEL Legal
Yes. AEL Legal guarantees that the amount of debt you recover using the AEL Legal Black Book system will be at least ten times it's cost, (subject to certain conditions). And there are no hidden costs, added charges or commissions.
It's quick and cost effective...
The AEL Legal Black Book has a very high response rate with most responses coming within fourteen days of contact.
...simple and safe
Past experience has shown that 'subtle intervention' by AEL Legal - as a result of using your AEL Legal Black Book - has immediate results without harming your important client relationships.
Now available and interactive on the internet...
The AEL Legal Black Book is now set up in interactive form on the internet.
Have a look at the website: www.aellegal.co.nz
If currently you use the Black Book and would like to view your accounts on the internet, click on: www.aellegal.co.nz
Then click on the GO button under "AEL Legal client but not an online member".
Complete the Member Registration form and click on Submit Registration.
We will set you up as soon as possible and you will then be able to Login at will, enter accounts on line, view an analysis of all accounts sent to AEL Legal and numerous other functions on this highly interactive site.
For further information please phone 09 921 4371.
ACTION
For more information about your own AEL Legal Black Book:
AEL Legal Franchise Opportunity
AEL Legal is seeking high calibre franchisees with sales experience to operate the sales and customer service function of the business.
The focus of an AEL Legal franchise is sales and customer service. Once a client has purchased an AEL Legal Black BookTM the role of the Franchisee is to maintain contact as appropriate to develop the relationship. AEL Legal manages the actual collection process. As a result, franchisees are free to concentrate on sales and customer service, which is how they generate income.
In addition to the initial training, Franchisees are supported by an internet based Customer Relations Management System, a Franchise management Manual, regular contact with the Franchise Service Office and the wealth of experience the AEL Legal team has gained over the years.
In comparison to starting a business from scratch, investing in a Franchise is considerably different.
As a Franchisee, you are neither, a partner nor involved in a joint venture with the Franchisor. You are an entirely independently owned and operated business.
It is your business, but you are licensed to use our systems, brand, trademarks, and access our intellectual property. We benefit when you are successful, so it is in our interest to help you to establish, operate, and expand your business.
For more information please call Wal Britton, Managing Director on 09 921 4353